Cathedrals Make A Comeback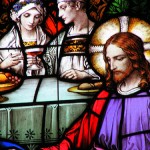 Lifeway Research recently discovered what many of us in the church world already knew: the unchurched prefer cathedrals to contemporary church design.
By a nearly 2-to-1 ratio over any other option, unchurched Americans prefer churches that look more like a medieval cathedral than what most think of as a more contemporary church building.  The survey found that while billions are being spent on church buildings, overall church attendance is declining.
The article rightly implies that the unchurched prefer the more aesthetically pleasing look of gothic cathedrals because it speaks to a connectedness with the past.  The younger the person, the more they prefer the gothic to the contemporary.  "I don't like modern churches, they seem cold," said one survey respondent who chose the Gothic design. "I like the smell of candles burning, stained-glass windows, [and] an intimacy that's transcendent."
I'm finding that the 'seeker' of today is not the seeker of decades past.  For years we've built and programmed our churches on the philosophy that the 'unchurched' don't really want a traditional church experience.  And in some respects, that is still true.  They don't want the trappings of a church that is judgemental, lifeless, condescending, and more concerned with themselves and their tradition than those in need who need the love and life of Christ.  What they DO want is connectedness, unity, and a sense of something beyond themselves.  The 'tradition' of being involved in a church that has deep roots, a rich history, and is connected to the life of Christ through a vibrant community is very inviting.
As I am preaching, writing, teaching, design media, editing video, or programming services, these thoughts are always on my mind.  How can I help those around me connect with God on a level that is deeper, richer, and more connected with the world around them.
Stained glass, sculpture, art, hymn, call and response, and other traditional elements might just be what the churched AND unchurched are longing for.  I wonder where my clerical collar is…